Fire-resistant sliding door with escape door
Do you want a fire-resistant solution which offers an immediate evacuation option? Then the Firelock fire-resistant sliding doors, equipped with escape door(s), are the ideal solution for you. We can place a single escape door, two escape doors or a double escape door in each fire-resistant sliding door.
Burglary-resistant
Hoefnagels is the only supplier in the world that offers the possibility of combining fire and burglary resistance in burglary class RC4 in one sliding door. This is also possible if you choose the version with an escape door.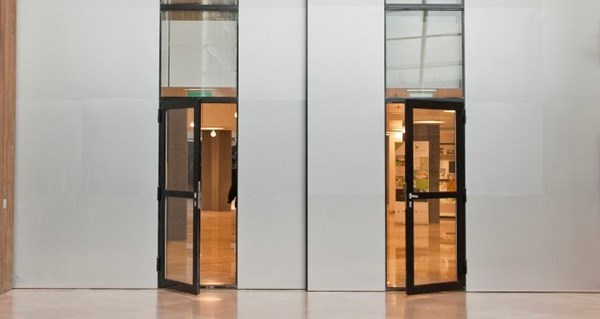 BSL60
Maximum clear opening: 8,000 x 8,000 mm (w x h)
Maximum surface area: 27 m2