Firefront: our fire-resistant facades

Under the name Firefront we offer two types of facades with double-sided fire resistance which are allowed to carry the EW60 classification.
The Firefront Single is designed as a single wicket door. The Firefront Double is a double wicket door. Both can be manufactured in combination with sidelights and/or an overhead window. Two excellent fire-resistant solutions for hotels, hospitals, schools, museums, theatres, libraries, and other locations.
Firefront facades can be assembled in a stop, shuttle and switch configuration. Together with the glass of the facades, the profiles offer extensive possibilities in terms of dimensions.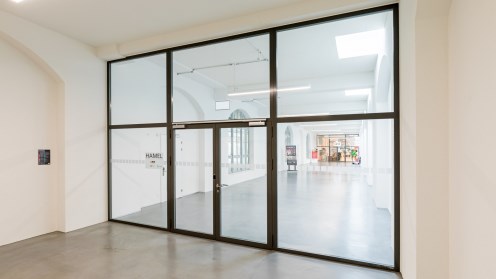 Firefront Single
BIMobject
Product sheet
Maximum width: 4,530 mm (shuttle configuration)
Maximum height: 4,400 mm (version with overhead window)
Tested according to NEN 6069 and the Buildings Decree
Available in stop and shuttle configuration
Firefront Double
BIMobject
Product sheet
Maximum width: 6,270 mm (stop configuration)
Maximum height: 4,400 mm (version with overhead window)
Tested according to NEN 6069 and the Buildings Decree
Available in stop, shuttle and switch configuration