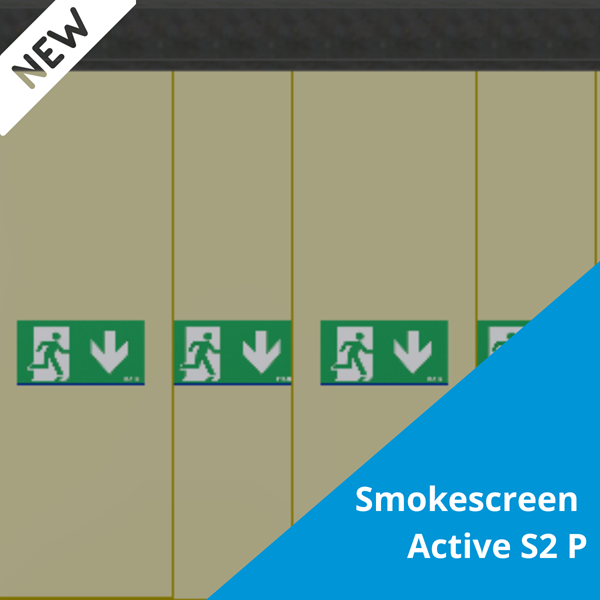 New: Smokescreen Active S2 P

A screen that prevents the spread of smoke AND at the same time creates an escape route: the smoke-resistant strip curtain Smokescreen Active S2 P combines both properties. Hoefnagels Fire Safety adds an extra option to the package of quality products with this smoke screen.
This smoke-resistant strip curtain is of great value, especially in public buildings and educational institutions. The strips, which overlap, ensure that an escape route is created for the users of the building. The strip curtain offers a walk-through option. The icons on the screen clearly indicate this, so that in the event of a panic situation, there is no ambiguity about the route to be followed.
The benefits of the Smokescreen Active S2 P:
30 minutes smoke resistant
Suitable for public buildings, educational institutions, industrial halls
Tested according to EN 12101-1
Small size, no side guides
Installation in lowered ceiling is possible
CE marked
When designing or constructing a building, do you also aim for optimum safety for users/residents/visitors? Then read more about the Smokescreen Active S2 P.

;