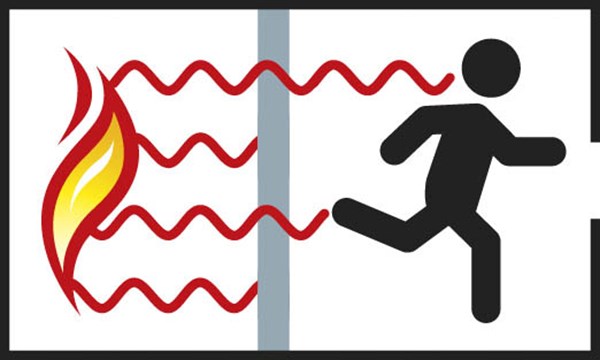 Firescreen Radiation; fire-resistant roller screens which not only meet the criteria of flame density, but also limit heat radiation to a maximum of 15 kW/m2 (W). This prevents heat radiation through windows and other facade openings from causing a fire in other buildings/floors.
All Firescreen Radiation fire curtains are suitable for sealing fire compartments and are tested according to EN 1634-1 and EN 13501-1. They have a fire resistance of up to 90 minutes.
WHY FIRESCREEN RADIATION?
30 - 90 minutes of fire resistance
Assembly 'inside mount' and 'outside mount'
Minimum installation space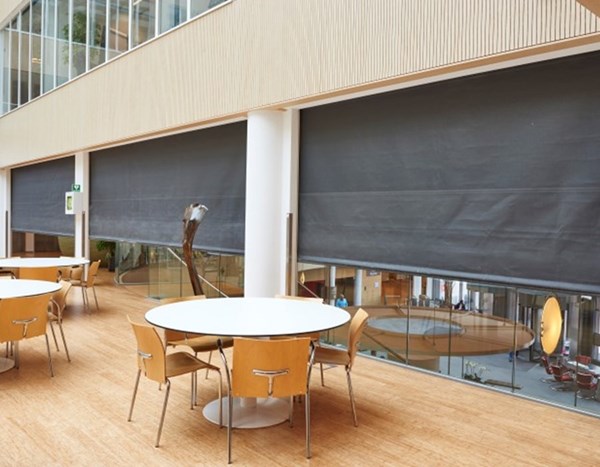 R1 30 MINUTES OF FIRE RESISTANCE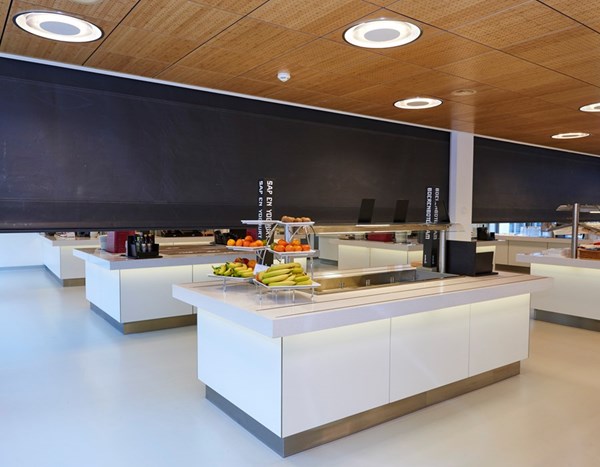 R2 60 MINUTES OF FIRE RESISTANCE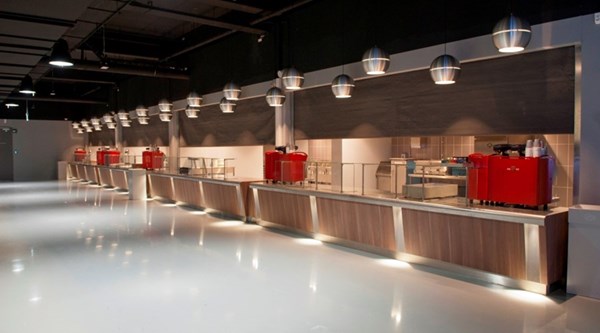 R3 90 MINUTES OF FIRE RESISTANCE