The Firelock Radiation Conveyor Shutter is the ideal rolling shutter for fire-resistant barriers of transport systems in logistics centres, the food industry, and airports.
The fire-resistant rolling shutter is equipped with a custom made control box suitable for all signals. The rolling shutter can be used worldwide thanks to European, American and Russian certificates.
Firelock Radiation Conveyor Shutter
How does it work?
After receiving a fire alarm, the fire-resistant rolling shutter closes the opening between two conveyor belts. This creates a fire compartment, which prevents the fire from spreading further.
The fire alarm system sends a signal to the Smart Control II control box. After a pre-set time, the rolling shutter will close automatically. During this time, the conveyor belt can empty itself.
If there is still a product, box, suitcase, or something else under the rolling shutter while it is closing, the bottom control protection is activated.
The conveyor belt under the fire-resistant rolling shutter will be activated to empty the conveyor belt again, after which the rolling shutter will close.
If an obstacle remains under the fire-resistant rolling shutter, the screen will partially close up to the obstacle.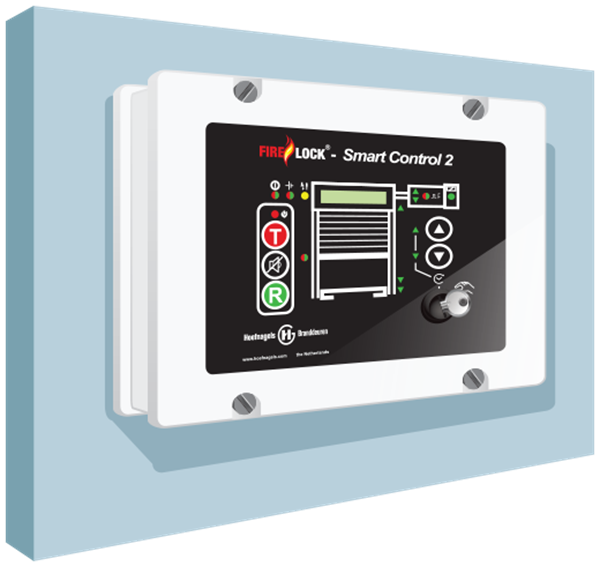 Intelligent Smart Control
The Firescreen Radiation Conveyor Shutter is delivered with a custom designed interface suitable for all signals; the Smart Control. Ithasa preset interface for the requested signals. The interface connector allows plug-and-play installation of the controller. A key switch is located on the switch box to switch between remote control and manual operation.
Operation Firelock Radiation Conveyor Shutter